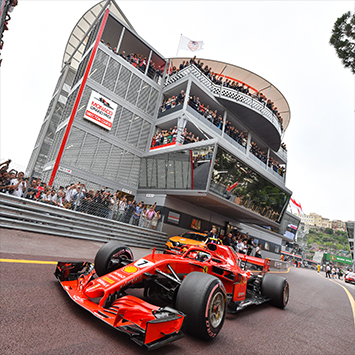 Monaco Formula 1 Grand Prix
$33,000.00
The Automobile Club de Monaco is honoured to sponsor an exclusive invitation for 2 persons during the Monaco Formula 1 Grand Prix on May 24th, 2020 in support of Food from the Heart's Passion Ball 2019.

This exclusive invitation for 2 includes:



Access to the prestigious hospitality unit and walk into the pit lane for the 4 days of the most glamorous racing weekend in the calendar.


An exclusive lunch inside the amazing Automobile Club de Monaco quarters


A black-tie Gala dinner at the Salle des Etoiles in the presence of His Serene Highness Prince Albert of Monaco and the race winners.