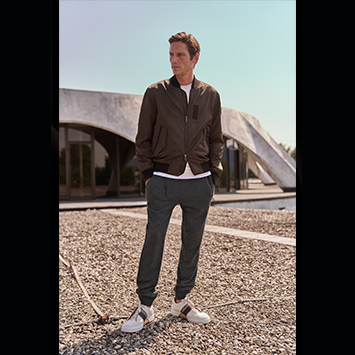 Ermenegildo Zegna - Made to Measure: Su Misura Casual Luxury Experience
$16,000.00
Ermenegildo Zegna is the world's largest and most prestigious menswear fashion house. Born in Biela, in the foothills of the Italian Alps, with over 109 years of history, combining traditional craft, personalization and contemporary design with the finest materials and the highest quality at the heart of every garment.

Offering elite luxury, Ermenegildo Zegna's made to measure reflects the individuality, preferences and build of the man who wears it. He will find himself guided by his taste and the trained eye of our Su Misura specialists, choosing from more than 500 precious fabrics and a vast array of customizable choices as part of a detailed process that is as luxurious as it is personal.

Experience for yourself the magic of Zegna; enjoy a personal style consultation and a full look of the all new Made to Measure Casual Luxury service, choosing from a plethora of cuts, collars, cuffs, buttons and precious details extend to your jeans including the application of a personalised label, sewn by hand, underpinned by the same heritage of sartorial excellence and craftsmanship that have distinguished Ermenegildo Zegna for over a century.